BOARD OF DIRECTORS
Nebraska's business leaders and community volunteers striving to make a brighter tomorrow for our families
Ronald McDonald House Charities in Omaha is governed by a 17-member Board of Directors. Members are business leaders and community volunteers. Members serve three-year terms and a maximum of six years.
Members of the board are:
Dr. David Mercer, Nebraska Medicine, Board President
Cynthia Schroeder, Community Volunteer, Treasurer
Lisa Schiele, Pinwheel180, Secretary
Scott Searl, Baird Holm, Past President
Tracy Carmichael, Option Care
Kristin Dobski, McDonald's
Ken Hansen, UNMC
Jeff Francis, Methodist Health System
Harris Frankel, Nebraska Medicine
Jeff Kavich, All Makes Office Equipment
Edward Kolb, Boys Town
Steve Leonard, McDonald's
Wendy Moran, Community Volunteer
Diana Novoselska, GWR Wealth Management, LLC
Andrea Skolkin, OneWorld Community Health Centers, Inc.
John Sturgeon, TD Ameritrade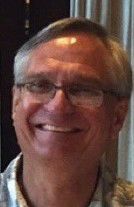 In Loving Memory of Dave Deao, The Winery
Dave served on our board from 2014-2019 and was very dedicated to his volunteer work with the House and the families we serve. In his memory, RMHC in Omaha has dedicated a family room to Dave, where artwork created by his grandchildren will live on in his memory, and families who visit can enjoy for years to come.